Ecomuseum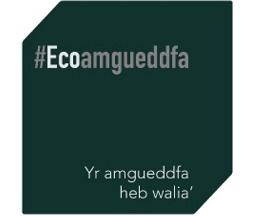 First Welsh Ecomuseum being developed on the Llŷn Peninsula!
The concept of the Ecomuseum has proven popular in other European countries, but this will be the first of its kind in Wales. The aim of the Ecomuseum on the Llŷn Peninsula is to celebrate the area's rich heritage with six heritage organisations working in partnership. Members of the Ecomuseum partnership include Oriel Plas Glyn-y-Weddw, Felin Uchaf, Plas Heli, The National Trust, Amgueddfa Forwrol Llŷn and Nant Gwrtheyrn.
There is no specific model for any Ecomuseum, the one common element is that each organisation collaborates and shares the same vision. This is an excellent opportunity to increase the sense of community pride in the Llŷn Peninsula and raise the area's profile world-wide by making use of social media in an innovative and positive way.
The vision for the Ecomuseum is to see an increase in cultural tourism in the area, leading to a year round sustainable tourist industry, which will see economic as well as social benefits.
For further details about the Llŷn Peninsula Ecomuseum, contact Gwenan Griffith on
post@ecoamgueddfa.org
or follow Ecoamgueddfa on Twitter and Facebook, or use the hash tag #Ecoamgueddfa.